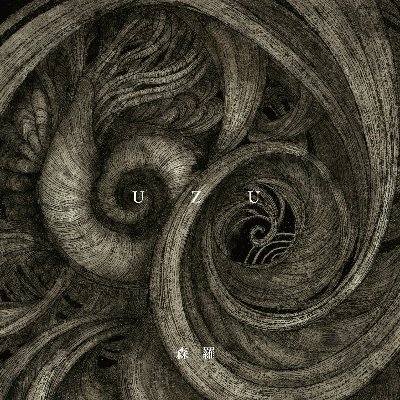 UZU 森羅
森羅 1st Album 「UZU」
八百万の神々と遊び倒し、喜怒哀楽や八苦、ありとあらゆる混沌を喰らい付くし肥大化したRhymeを吐くMC
2017年、KNOCKTILUCAから1st Album"KNOCK THE DOOR"をRelease.
2018年、森羅ソロ名義でTEMPLE EPをRelease.
そして2020年12月、盟友MuRaw(KNOCKTILUCA/SLANG)が全てのBeatを手がけ、
1st Full Album"UZU"を発表する。
01.Policy Speech
02.Flame
03.Candle
04.Hard Tech
05.Medicine feat.誤(BACKROOM)
06.Balance feat.NAJIMI
07.Styles
08.interlude1
09.Chaos-tic City
10.IZM feat.Q-ILL cut by Dogtah
11.律
12.interlude2
13.Bottle on the Corner feat.KNOCKTILUCA
14.Dawning feat.Marcorosso
15.Seasons Green feat.T.O.$
16.Outro
17.Medicine( SKINNEE TAH Remix)feat.誤
Produced by Mu Raw
All Lyrics Written by 森羅
Recorded&Mixed by AllOver Records.
Mastered  by STUDIO UP TO THE SKY
Art Work by 羅入
Designed by KSK
ALL RIGHTS RESERVED. ALLOVER RECORDS.
COMPACT DISC DIGITAL AUDIO
ALOV-003-20201220